Welcome to the Solarbird family – all the info on your favourite award-winning Salisbury rock band! Contact Solarbird today to arrange a booking!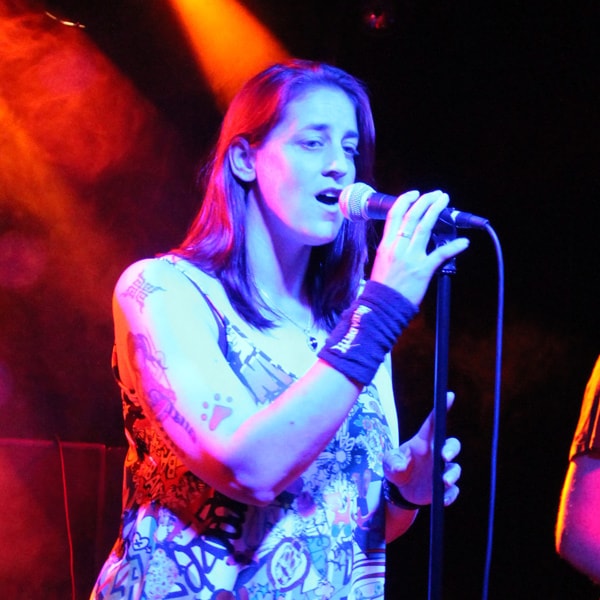 Becs |
Vocals
Our awe-inspiring, red headed front lady with the voice of a rock Angel, Becs has helped bring the rock band Solarbird to a wide and varied audience. While she has been singing for many years, Solarbird was her first venture into live music and she hasn't looked back since.
From local pubs to live venues, she continues to amaze the crowds. Her influences include Paramore, Halestorm and Megadeth, and she actively supports local rock bands too.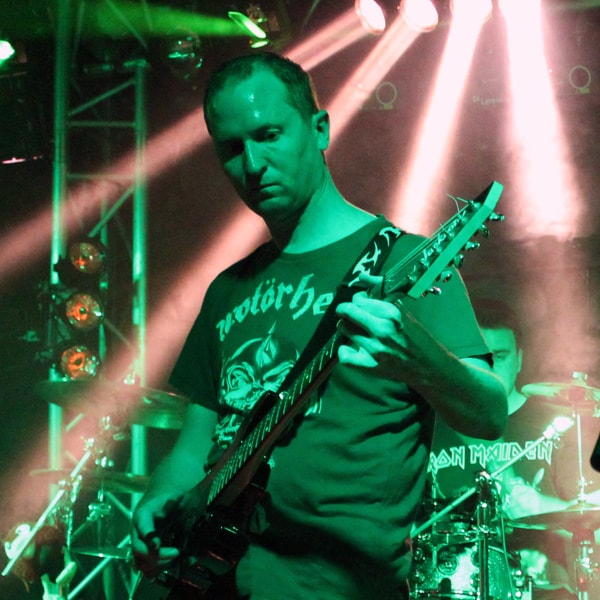 Rob |
Guitar & Vocals
Solid and steadfast, Rob is our silent Ginger-ninja dominating the wing of the Solarbird stage, bringing with him many years of live music performances and experience.
As a classically-trained violinist, Rob brings these virtuoso skills to his treasured flying-v guitar, combining solid rhythm playing with well executed, devastating guitar solos and melodies (with a fire bucket on standby, just incase things get too hot!)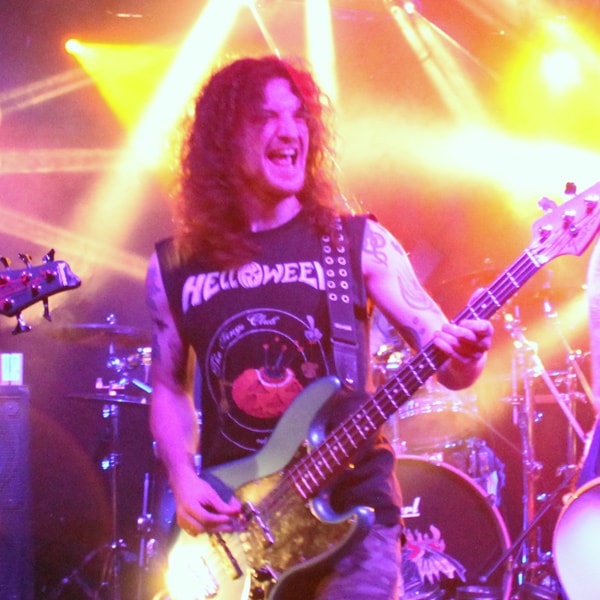 Nick |
Bass
Nick, our 4 string mother plucker, a whirling dervish of high altitude energy and attitude driving out the low end rumble that is a key part of the backbone of our rock band sound.
Nick loves all things rock and metal, and brings a sense of fun and energy to the stage, which goes beyond just playing the bass – for your own safety you are advised to keep at least 3 feet away during performances as you may end up being part of it!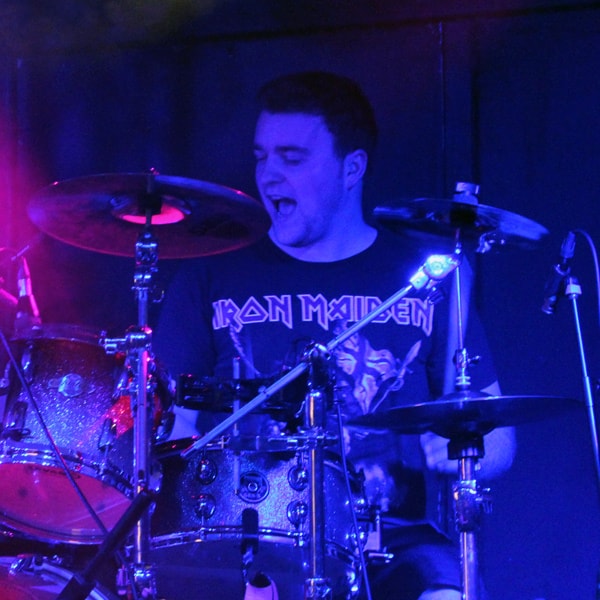 Edd |
Drums & Vocals
Edd has had a strong fondness for music from an early age, growing toward glam rock and the legends that are Iron Maiden pushed his love into picking up the sticks. Edd has drummed in several cover bands but has found his calling within Solarbird.
Fitting in with the dynamics and family right from the start and often running full pelt into an Iron Maiden medley with Nick. Edd brings a fast pace and shows his excitable cheeky character when playing.